Meet the latest Apple Visor patent with "Apple Vision". Using infrared, acoustics, LIDAR, Radar and other technologies allows for seeing in dark during photopic vision, scotopic vision or even mesopic vision. A method of providing graphical content with a display system includes sensing an environment, processing sensor data, determining graphical content, and outputting the graphical content. The sensing includes sensing with sensors an environment to obtain sensor data in low light.
This patent is a cornucopia of a new way for Apple will impart superpowers. This will form the basis of one of the reasons you would want to own what I am calling Apple Visor and this is what I am calling Apple Vision.
In this article we will explore some of the embodiment of the patent and some of the implications into new Apple products for members.
If you are a member, thank you. To become a member, please click on the link below and join us.
🔐 Start: Exclusive Member-Only Content.
This content is for members only.
🔐 End: Exclusive Member-Only Content.
~—~
~—~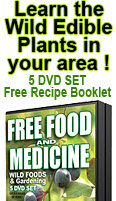 ~—~
Bitcoin
Donate Bitcoin to this address
Scan the QR code or copy the address below into your wallet to send some Bitcoin